Quality seal by the ADTO
The ADTO members are constantly striving to check their products to ensure quality and safety. The association's flag is to offer our travel guests high quality products. Many points such as safety, equipment and sustainability have to be fulfilled in order for this product to be awarded our quality mark and to join the ranks of excellent hotels, diving centres or liveaboard vessels. We have therefore designed a quality seal that we will award to some of our key players. The criteria necessary to receive this award have been set very high and have of course been checked by us.
The ADTO quality seal is awarded to liveaboard vessels, hotels/resorts and dive centres.
From summer 2019 the first seals will be awarded! You can find this information here on the site or with the products on the websites of our members.
We care a lot about your well-deserved vacation, your safety and your fun in diving. We make sure that you receive tested quality.
Our partners are checked according to the following criteria:
Liveaboard vessels:
Presence of a defibrillator
Alarm systems
Emergency exits
Liability business insurance
Smoke detectors in public places
Fire extinguisher
trained crew in 1st aid
First aid kit
Oxygen
good access (e.g. by ladders) to submersibles
at least 2 compressors
Mounting of the compressor pull-in hose at recommended distance from machines
1 dive boat must always be within reach of the dive group
Radio/mobile phone
Sat.tel.
Safety boat briefing at the beginning of the tour
Life jackets (min. 1 per guest and crew)
life rafts or boats
electronic trackers
annual overhaul on the dry dock
Drinking water on the main ship or on dive boats (if dive site is more than 15 minutes away)
English speaking staff
general cleanliness of the ship and cabins
Sustainability: plastic avoidance, waste separation
Hotels/resorts:
Emergency exits (or direct exit in the room)
Fire extinguishers in public accessible space
Cleanliness
Safety in general on terraces, pier, stairs or pool (if available)
Food (quality and choice)
Service (attention and friendliness of the staff)
Staff must speak English
Sustainability (avoidance of plastics, waste separation)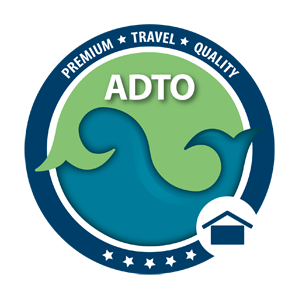 Dive centers:
Personnel must be trained in 1. help
24 hours availability of the manager in case of emergency
Staff/Crew must speak English
Presence of at least 2 compressors
Mounting of the compressor pull-in hose at recommended distance from machines
First aid kit
Oxygen on dive boats
safe entry and exit into the dive boat (ladder)
1 dive boat must always be within reach of the dive group
Mobile phone or radio on the dive boat
Drinking water on the dive boat