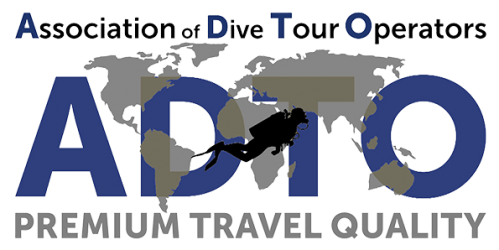 Advantages for organizers to become a member of the ADTO
Permanent quality control: 

The employees of the 19 members of the ADTO are constantly on the road to look at and check the products offered. For this purpose, the ADTO has carefully prepared checklists, which are used to thoroughly inspect our dive centres, resorts and liveaboard vessels.
Exchange/workshops/seminars:
The members of the ADTO exchange their experiences about 3 times a year at meetings, pass on news and take part in seminars to further develop their knowledge about destinations, travel law, insurance and all aspects of tourism. Information on the general development of the industry is also taken into account.
Sustainability:
Exchange, help, information for further development on the topic of sustainable travel.
Member Login:
Members of the ADTO are provided with a login. Here you can download forms and find information about the service providers (topic quality control)
Combination = force:
Through the cohesion of numerous organizers there are many opportunities to represent and enforce common interests.
Would you like to become a member? Here you can request membership.
Sie möchten als Veranstalter Mitglied werden?
Do you want to join the Association of Dive Tour Operators?